Book'em Danno....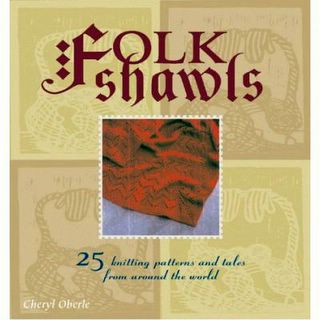 by Cheryl Oberle

by Nicky Epstein
There are few things I like better than sitting down and knitting. I'd elaborate but this is supposed to be a family column. Having said that, reading knitting books comes a close second. The problem with knitting books is they are so damn expensive.
But April has been a particularly tough month on me. First my mom died from complications with Parkinson and now my uncle has passed on from the same. Two family funerals inside 2 weeks is a bit much and so I'm feeling particularly self-indulgent, so I bought both of these. Both of them!!!! Total reckless disregard for the family finances. Screw it.
I've coveted both of them for a while and I'm going to really take a good look at them this weekend. I'll post a review next week.
In the meanwhile, back on the Trinity Stitch Shawl front, I've banged away at several edgings and so far, NOTHING is doing it for me. I've swatched about 8 so far. My rationale for the Epstein book on edgings is that I don't have a really good resource on that aspect of knitting design yet, so I'm hoping I'll find something there to make this work.
In the meanwhile, I've got to pack for a trip to Halifax. Talk at you'se all laters; thanks for reading.